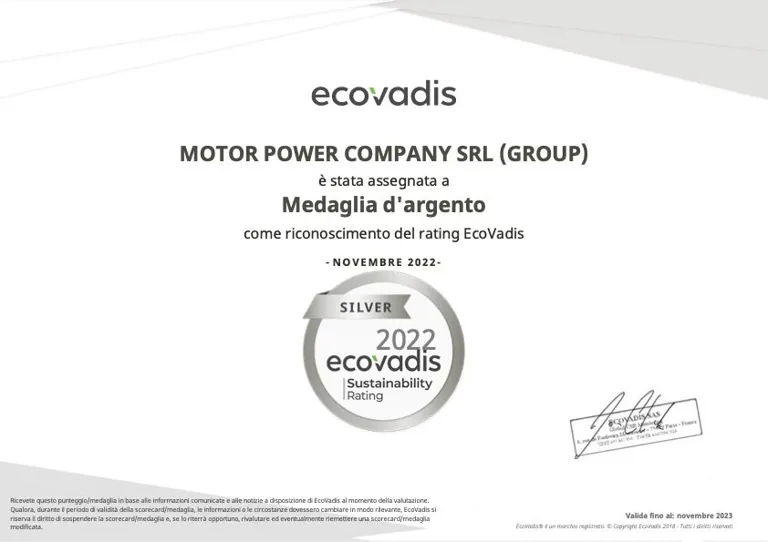 Sustainability | 2/1/2023
Award for Motor Power Company's corporate social responsibility commitment
The recognition of our constant commitment takes a leap forward and is once again rewarded by Ecovadis, and we are truly proud of it. Our attention to all employees, sustainable procurement, respect for the environment, and ethics now have a silver medal.
Notable is the improvement in overall performance; in fact, we are positioned in the top 9% of the best-rated companies by EcoVadis in our industry sector. In 2020, we were in the group represented by the top 25% of the best companies.
Ecovadis will also plant a tree in our name: a symbol of the increasingly sustainable attention we give to our future.