E-mobility
E-mobility is by far one of the most promising industries of the last decades. The need of ensuring clean and efficient mobility with the purpose of spreading sustainability and allowing vehicles circulation inside city centers anytime is taking electric motion technology to become more and more predominant in transportation means. Electrified vehicles are increasingly dominating transportation to respond the growing need of reliable, safe and sustainable transport. Either trains in railway or underground, as well as motorbikes, scooters, cars and trucks are more and more adopting mobility solutions based on electric motors specifically studied for battery operated functionality and to ensuring pollution free circulation.
Considerable innovation has also been created in the agricultural sector, aimed at electrifying the typical movements of agriculture in order to be able to use clean energy in an area which, by definition, respects the principles of sustainability and minimizes the environmental impact.
Solutions: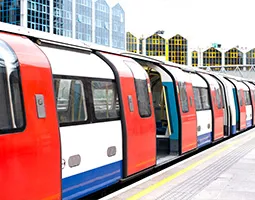 Train
Footstep application is generally employing motors to move (extract, lift up/down and close) the small platform where pedestrians walk onto for getting in to the train or exiting.
Robustness, exposure to different climate conditions and highest reliability are the main characteristics expected from the electric motor.
Gates and door opening: either in accessing the station through gates or to trains coaches through sliding doors, the opening motion is ensured by electric motors whose design is strongly based on compliance with reliability and safety to safeguard passengers and still to respond to the need of working with different climate conditions.
Products for Train:
Products and details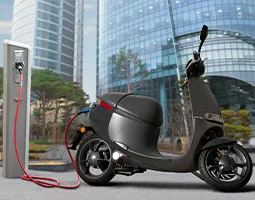 Leisure and light vehicles
Our know how and capabilities boost innovation in e-mobility and raise electrification degree of vehicles.
Our electric motors are particularly suitable for applications which require high performance in term of power and torque with reduced spaces and weights.   
Our customized automation brings perfection in electric solutions as scooter, mini-trucks,  electrically-assisted cargo bike employed in modern cities, as well as food delivery, rubbish collection, parcel distribution, and is designed for sustainable lifestyle with no restrictions for roads, limited traffic zones, bicycle paths, pedestrian walkways, riverside lanes, parks and gardens.  
Excellent results obtained also for free time vehicles as scooters and competition kart market.
Products for Leisure and light vehicles:
Products and details
Agriculture
"Smart farming" is an emerging concept that refers to managing farms using technologies that increase the quantity and quality of products while optimizing the human labor required by production, adopting green technologies that allow sustainability. 
Motor Power Company advanced motion solutions contribute to these purposes while helping agri-food businesses to become more sustainable.
Products for Agriculture:
Products and details