Sustainability
We take our people, our company and the environment to heart.
For a long time, we have been committed to increasing the sustainability of every aspect of our company in order to keep people and the surrounding environment safe. 
Motor Power Company is walking its talk by adopting low-environmental-impact production processes and offering products featuring energy-saving technology.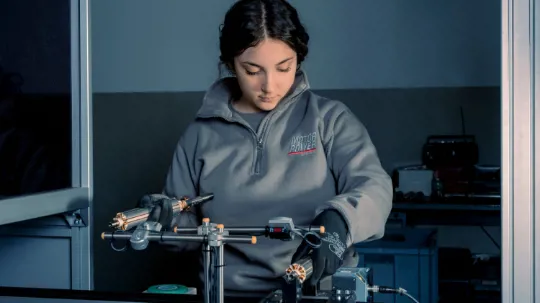 We promote waste reduction and recovery through recycling and support sustainable purchasing practices, engaging our supply chain. 
We foster inclusion and gender parity. We support the right balance between work and free time.
These principles underlie everything we do every day and our sights are always raised to see possibility, to make our habits and processes more sustainable for our people, our company, the environment and all stakeholders.
20
% reduction of CO2 emissions in 2022
46
% of employees are women
12
different nationalities
14
years' average length of service
Motor Power Company adopts manufacturing processes creating low environmental impact, while the employment of its motion control products offers energy saving technologies.