Policy
Our integrated company management system
The integrated system
The expression Quality, Safety and Environment for Motor Power Company is not only the synthesis of an integrated system of company policies, launched since 1997, but above all a belief in values ​​on which to base the culture and business management.
To date, the System consists of three certifications:
ISO 09001 ed. 2015, to guarantee a quality system applied in the company since 1997
ISO 14001 ed. 2015, which confirms the attention to sustainable company and people behavior
ISO 45001 ed. 2018, to establish the fundamental attention to the safety of people and workplaces.
To the aforementioned system, Motor Power Company has added the Organization, Management and Control model and the Code of Ethics, briefly known as Organizational Model 231.
Ethical Code
The Board of Directors of Motor Power Company has resolved to adopt the Company's Organisational, Management and Control Programme in order to create a coherent and comprehensive system of rules, procedures and preventive control activities, with the aim of preventing commission of offences within the meaning of Legislative Decree No 231/2001 by identifying activities particularly exposed to risk of such offences and putting in place relevant procedures; the principles and provisions of the said Programme apply to anyone having relevant dealings with the Company, including those having professional and/or business relationships with the company.
Motor Power Company presents its Code of Ethics as an expression of the ethical principles and values ​​assumed by its Collaborators in the conduct of business and corporate activities.
The Code also represents the measures that the Company intends to adopt from an ethical-behavioral point of view, in order to adapt its structure to the requirements established by Legislative Decree no. 231/2001 and to prepare the internal and external lines of conduct of the Company to be followed in the achievement of the corporate objectives.
Organisational, management and control model
Read the "Organizational, Management and Control Model", in accordance with Legislative Decree No 231, 8th June 2001 and following amendments.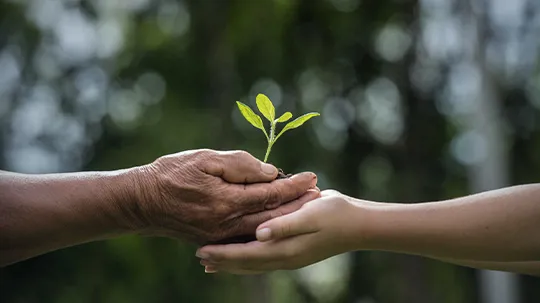 Quality, environmental and safety policy
Motor Power Company is ISO 9001 certified since 1997; it has always believed and still believes that the care for people safety and the respect for the environment are strategic company values. In addition to the Quality Policy, already used inside the company, the Company Management deemed it necessary to implement an Environmental and Safety Policy that will contribute to create an integrated Company Management System. This document describes the main targets of the policies adopted:
Quality
Providing customers with better products and increasingly appropriate technical support for the correct use and management of the products;
Monitoring suppliers in order to be able to control their performance, aiming for their total involvement in order to increase loyalty in the perspective of specialization of skills;
Using Risk Management methodology to implement increasingly effective and realistic improvement plans.
Environment
Reducing pollution also through waste reduction and incentivizing recovery and recycling;
Preventing and avoiding accidental incidents that may damage the environment;
Adopting, where possible, solutions that allow for energy savings, both in the production cycle and in the construction of its products, carefully evaluating the product lifecycle.
The ever-increasing theme of sustainability has made the need to quantify the environmental impact produced by individuals and companies in their regular activities even more apparent. And that is exactly what Motor Power Company intends to do in the coming months, reducing its carbon footprint by 50% by 2025.
Increasingly embracing a sustainable, open, innovative economy oriented towards improving the quality of life for people and the planet, Motor Power Company pursues the most sustainable and environmentally-respectful changes that have already been introduced for some time.
Social responsability
Motor Power Company wants to be an inclusive and fair company, welcoming people of all ages, cultures, social backgrounds and genders, offering equal opportunities for everyone.
Considering its employees as a strategic resource, guaranteeing respect for their rights and promoting their professional and personal development.
Contribute to sustainable development, including the health and well-being of society.
Application of WEEE, Directive 2012/19/EU
Motor Power Company products are components whose use serves to move electric axes belonging to industrial equipment or for professional use. As such they are not intended to be placed on the market as a single functional or commercial unit, but only to operate as part of a motion control system. They are not products that can be used in the home and as such cannot be classified as consumer electronics and electrotechnical products. This in view of the directive 2012/19/EU does not apply to our products. Read the specific statement here.
Motor Power Company in ELITE
Continuing on its path of growth and improvement in a global industrial context that is constantly evolving, in 2018 Motor Power Company joined the ELITE ecosystem, launched in 2012 by Borsa Italiana, the Italian stock exchange, with the mission to support the long-term sustainable growth of companies by accelerating the process to access capital, skills and networking opportunities. 
Participation to this network combines our growth objectives with the excellence of a qualified network of partners and advisors, enabling us to take advantage of continuous coaching and upskilling for our managers and establish, with other companies, a constant and mutual flow of support on business opportunities and the improvement of skills.