Our engineering support services
Helping customers design and develop an efficient, high-output machine that is also modular and reliable: this is something our application engineering team strives for every day when working with customers. Our highly skilled team of engineers is tasked with designing the perfect combination of components and delivering customers a result that really gives them that technological edge. The team is able to respond to the demands constantly presented by the varied and diverse fields of application.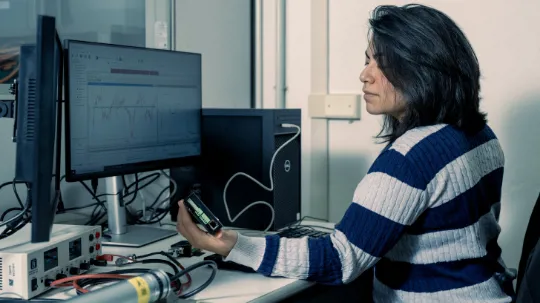 Today, this considerable know-how represents an invaluable asset that we make available to customers who decide to put their trust in us. These customers are looking for a partner that pushes the envelope and works with them to overcome the limitations of their machines by introducing solutions born out of an exchange of ideas and the concept that a machine is a complex system. See it before it happens: we go beyond the here and now and focus on the machine of tomorrow.
Together, let's go beyond the here and now
and focus on the machine of tomorrow.
on-site and remote assistance
Our support begins right at the needs identification stage. Our application engineering team is available to walk customers through the assessment of objectives and working conditions, and helps define the best combination of technologies out of those offered by Motor Power Company. Our after-sales service is just as thorough: we are right there with customers during the machine commissioning stage and the measurement of results, helping the machine or system manufacturer reach their initial goals.
Our assistance service is also available remotely and offers a practical and advantageous solution to solve technical problems and provide specialized support. A dedicated online platform facilitates communication and resolution of your doubts or inconveniences.     
Click on the link and find out how our remote assistance service can simplify the resolution of your technical problems.                         
We're here to help you effectively and affordably, wherever you are.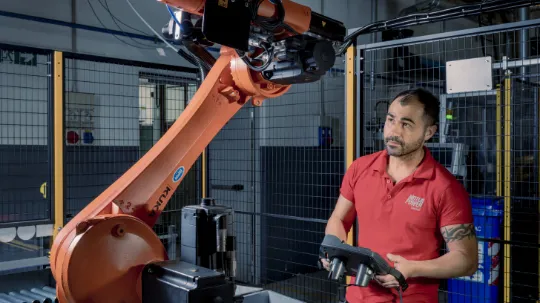 Repair services
Our assistance centre delivers a prompt and meticulous service when it comes to repairs and maintenance, looking carefully to identify what caused the problem in order to give our production departments effective feedback with a view to continuous improvement.